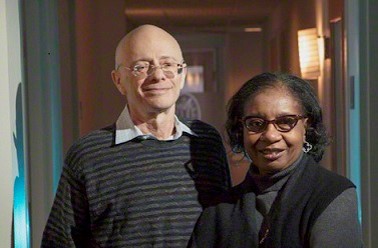 Click here to check out our feature by DePaul
LaVome Robinson is proving the adage "an ounce of prevention is worth a pound of cure" in her work with African-American adolescents in Chicago.
Backed by a  five-year grant of nearly $3 million from the National Institutes of Health, the professor of psychology is making a difference in the lives of at-risk teens through an intervention program—Success over Stress (S.O.S.)—which gives them skills in reducing stress, anxiety and aggression. S.O.S. includes 15 weekly group sessions during which the students learn to identify stress, understand its symptoms and causes, and manage it with a range of strategies.
"We give them strategies they can put in action—problem-solving strategies, relaxation strategies, thought-stopping strategies, and alternative-thinking strategies—so they can gain some control," says Robinson.  "By the end of the sessions, the teens can monitor their stress levels day-to-day, put a strategy in place when they need to, and generally maintain their equilibrium."
Robinson and her research partner, Leonard Jason, designed S.O.S. to work for these kids, in this place, at this time. "The life of an African-American child in Chicago is radically different from the life of a white child in Chicago and even of an African-American child in other cities" says Robinson. "Yes, like other kids they worry about their grades or about their social lives, but the biggest thing they worry about is their safety in the midst of potentially explosive situations. Generic stress reduction programs just won't help.  So, we made sure that everything in the S.O.S. program—the identified sources of stress, the examples and case studies, the language used by the group facilitators—is relevant to these specific teens."